It occurred to me that I may-or-may-not need to have a Halloween costume by Monday at 7pm, so I went ahead and started working on one.
Since I already have brown slacks and a white dress shirt, I chose Willy Wonka. Tomorrow, the hunt begins for a purple coat and brown top hat (and, according to my notes, a "Vest w/horrible purple flowers").
What's that, you say? I am missing something? The brown bow-tie, as can be seen below? They
are
extremely difficult to find, say, online.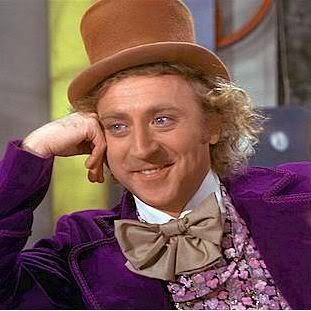 Nope, got that covered! One hour + a brown pillowcase = Wonka Bowtie!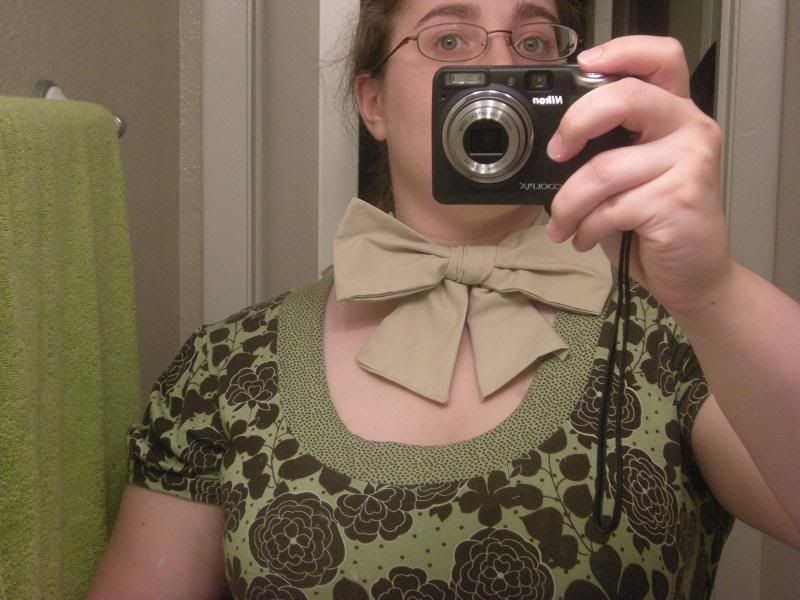 Now, anyone want to give me some lines to feed Justin when he notices that his pillowcase is missing?